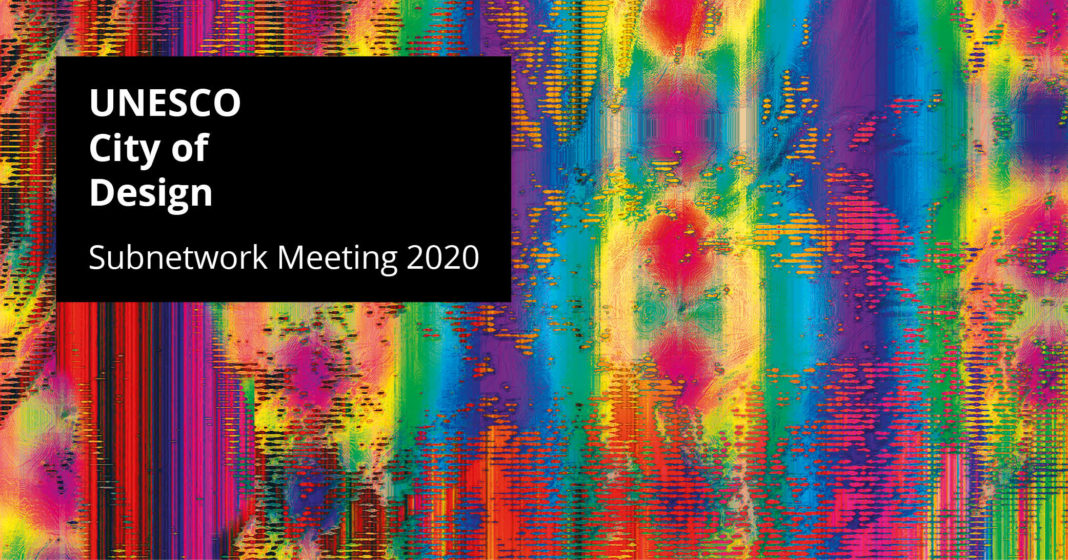 Organisation and Moderation of online Panel Discussions
Outline and Video Contributions
The internal programme of the UNESCO City of Design Subnetwork Meeting 2020 has been completed by panel discussions on the three topics of social design, smart cities and sustainable cities. In short films, key-note speeches and panel discussions with international experts, urban planners and designers the development and design of future cities has been discussed.
The panel discussions took place in a hybrid form: Partly in a studio in  Graz and partly online. In this framework, panellists in Graz discussed with virtual guests all over the world. Moderator Hansjürgen Schmölzer guided through the programme. As an open to public format, the discussions were streamed live on YouTube on the account "UNESCO City of Design Meeting 2020".