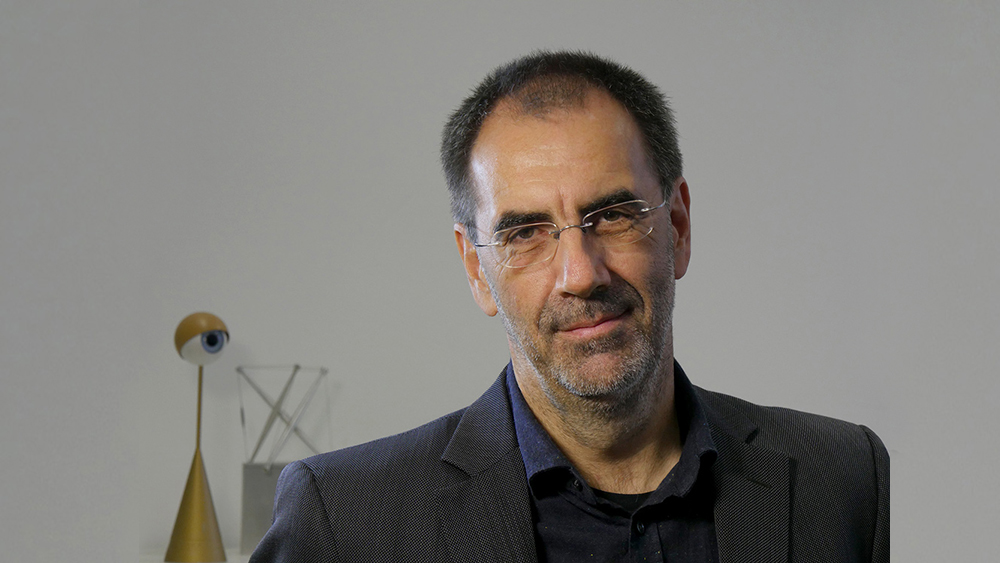 PROFILE
Hansjürgen Schmölzer
CREATIVE AUSTRIA / BSX Schmölzer GmbH
Hansjürgen Schmölzer is a documentary filmmaker, publisher and cultural project manager. He is the founder and owner of BSX Schmölzer GmbH, a Film & Media- & Cultural-Project Production Company.
His TV- documentaries, mainly for the ORF, focus on socio-cultural and cultural-historic topics. From the origins of monotheism ("When God still was a woman"), anthropological stories ("Matera – from stoneage to cyberspace"), stories about cultural clashes ("Cyprus – Island between two cultures") to feature-length films about the future of democracy in the digital society ("Riot in the Matrix").
He is also editor in chief of the bilingual cultural magazine CREATIVE AUSTRIA.
He was responsible for marketing and communication of projects like Graz 2003 cultural capital of Europe, Vienna Mozart Year 2006, Linz 2009, Haydn Year 2009 and several European museums and festivals and was awarded with the Globe Award 2003 for the worldwide best marketed cultural project (Graz 2003) and with the Austrian "Staatspreis Marketing".
FILM- & TV-PRODUCTIONS
The Negotiators
Documentary Film, coproduction with OTTOKAR Film Barcelona & First Hand Films Zürich,  86 Minutes, 2022
Producer
Schätze unter Verschluss – Das System Freeports
TV-Documentary for ZDF/ARTE & ORF, coproduction with sagamedia Köln/Berlin, 52 Minuten, 2021
Producer
Riot in the Matrix
Documentary Film, 71 Minutes, 2019
Writer, Director, Producer
Matera – From stoneage to cyberspace
TV-Documentary, 45 Minutes, 2018
Writer, Director, Producer
Cyprus – Island between two cultures
TV-Documentary, 45 Minutes, 2017
Writer, Director, Producer
San Sebastián – Kitchen of dignity
TV-documentary, 30 Minutes, 2016
Writer, Director, Producer
When god still was a woman
TV-documentary, 50 Minutes, 2015
Writer & Director (together with Markus Mörth)
ORF-Kulturmontag
Cultural TV-Magazine Reports, 2007 – 2018
Editor & Writer
AUFBAUEND
TV-Magazine-Report Series for ORF Steiermark
Producer, Editor, 30 episodes, 2014 – 2017
CREATIVE AUSTRIA MAGAZINE
Cultural TV-Magazine for ORF-3SAT, 2007
Producer & Writer
---
PRINT PUBLISHING
CREATIVE AUSTRIA Magazine
Bilingual (German/English) Cultural Magazine, since 2007
Editor-in-chief & Publisher
Author and editor for various cultural magazines
---
TEACHING
Karl-Franzens-University Graz
University Course for Cultural Management
Lecturer
FH-Joanneum – University for Applied Sciences
Bachelor & Mastercourse for Journalism & Public Relations
Lecturer
FH-Joanneum – University for Applied Sciences
Bachelor & Mastercourse for Information Design
Lecturer
University of Performing Arts Graz
Mastercourse for Theatre Direction
Lecturer
---
Contact:
Hansjürgen Schmölzer
CREATIVE AUSTRIA / BSX Schmölzer GmbH
Elisabethinergasse 27 A
8020 Graz, AUSTRIA
+ 43 / 699 / 14 2003 45
hansjuergen.schmoelzer@bsx.at
www.bsx.at
www.creativeaustria.at