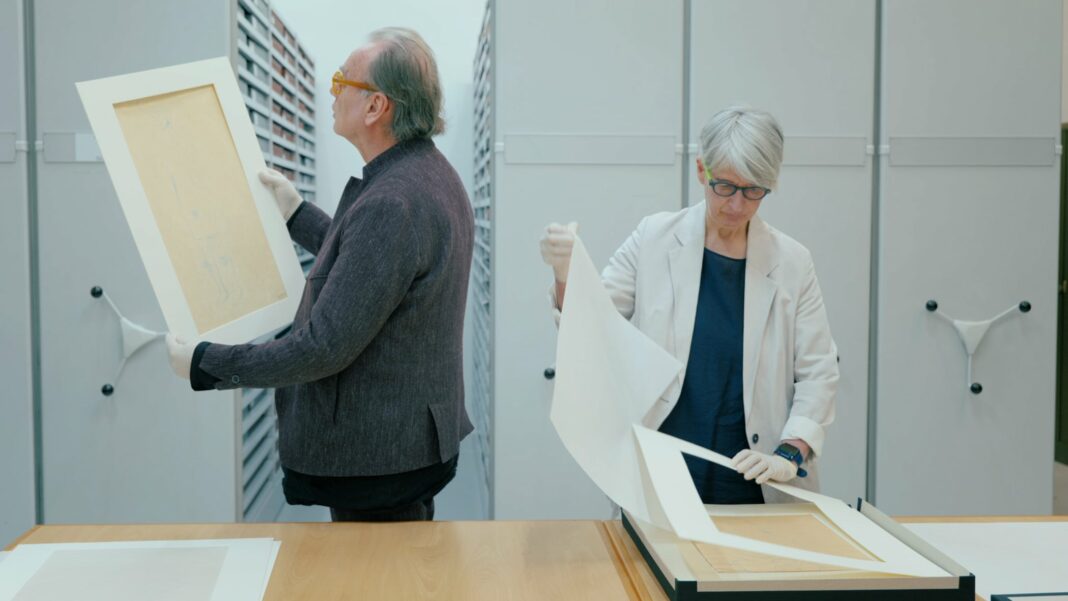 2022, 52´ D/F

Director: Martin Gronemeyer
Script: Martin Gronemeyer, Michaela Kirst
Camera: Dirk Lütter
Producer: Michaela Kirst, Hansjürgen Schmölzer
Trailer: vimeo.com/641798010
A Coprodoction of sagamedia & BSX Schmölzer GmbH
for ZDF/ARTE & ORF.
With the support of CineArt / Land Steiermark Kultur.
What is the value of art? What is the price of "beauty" and how is it paid for? FREEPORTS is a documentary that dives into the secret world of art depots in international bonded duty-free warehouses, where works of art change hands at fantastic prices. A world in which oligarchs and dictators smuggle billions of black money back into the global financial system, bypassing the tax authorities.
It is a bizarre world that the film FREEPORTS immerses itself in: On the one hand, works of art of often eternal validity and importance, created by the most outstanding artists in history. On the other hand oligarchs, dictators, drug lords and financial sharks – kleptocrats who plunder and rob entire countries and do not know what to do with their unimaginable sums of illegal funds.
Connected by a system outside the direct control of state authorities, in which works of art often disappear in bonded warehouses for years and in the meantime – without even changing location – often change ownership several times. Paid at fantastic prices. And mostly with black money, which is whitewashed in this detour.
What begins as investigative research ultimately leads to very fundamental moral questions: Who has the right to have access to beauty and what is art created for? Only for kleptocrats?
Freeports are in our midst. They are in Singapore, Delaware and Beijing, but also in the middle of Europe, in Switzerland and Luxembourg. And it is becoming increasingly clear that there are also hidden duty-free warehouses in Austria, Germany and France, in which huge values ​​are slumbering. And hardly anyone knows exactly which ones.
Leonardo da Vinci's "Salvator Mundi" sold for $400 million in 2017. Since then it has disappeared and there is only speculation about the current owner. Has it been sold since then?
Saudi oil sheikhs, dictators like Kim Jong Un or Russian oligarchs close to Putin: there are traces of all of them that also lead through Freeports. And with the whitewashed money, luxury real estate or entire hotel resorts in Austrian tourist regions are then bought via letterbox companies.
The film FREEPORTS reveals how this system works and gets to the bottom of the question of who uses it, how much capital is in it and why politicians are not taking effective steps to counteract it.